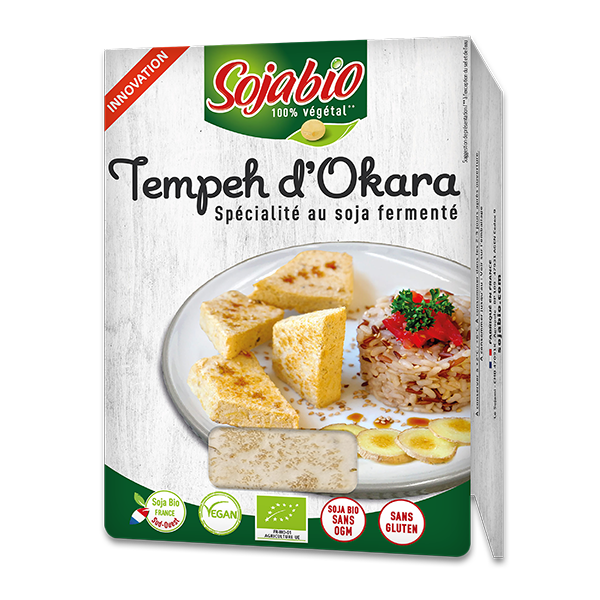 Okara Tempeh is a fermented soybean specialty made from okara (soybean pulp from the production of tonyu), whose taste evokes aromas of mushroom and hazelnut.
In kitchen, okara tempeh is a real vegetable alternative to animal proteins. Grilled, pan-fried, fried, marinated, ... it fits into many recipes (skewer, sandwich, burger, hotpot, ...).
Okara* 92% (soy pulp*: soybeans*, water), cider vinegar*, water, unrefined salt, ferments.
*from organic farming
Allergens : made in a facility using that uses mustard, walnuts, hazelnuts, almonds.
Déclaration Nutritionnelle pour 100g

Acides gras monoinsaturés

Acides gras polyinsaturés
Net Weight : 125 g / Fresh / UBD : 60 days