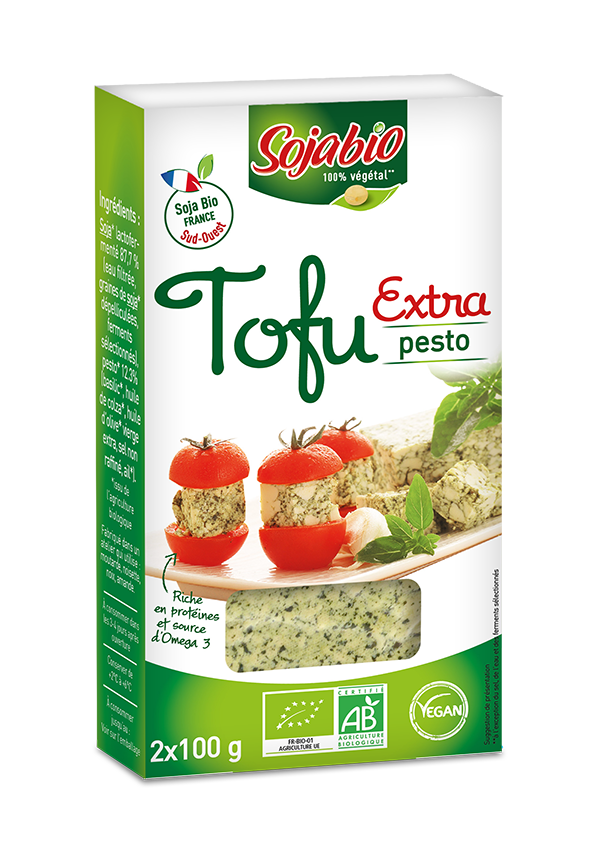 Our lactofermented tofu is tasty, it offers a texture very close to that of feta. Married here with pesto, a must in the Italian culinary tradition, our tofu sublimates the taste of basil and organic olive oil.
It can be used as a cheese, in salads, pan-fried in olive oil, with pasta or in sandwiches.
Lactofermented soy* (filtered water, peeled soybeans* 36% selected ferments), pesto* 17% (basil*, basil infusion*(rapeseed oil*, basil*), extra virgin olive oil*, unrefined salt , garlic*).
*from organic farming
Allergens : made in a facility usingp that uses mustard, walnuts, hazelnuts, almonds.
Déclaration Nutritionnelle pour 100g

Acides gras monoinsaturés

Acides gras polyinsaturés
Net Weight : 2 x 100 g / Fresh / UBD : 60 days