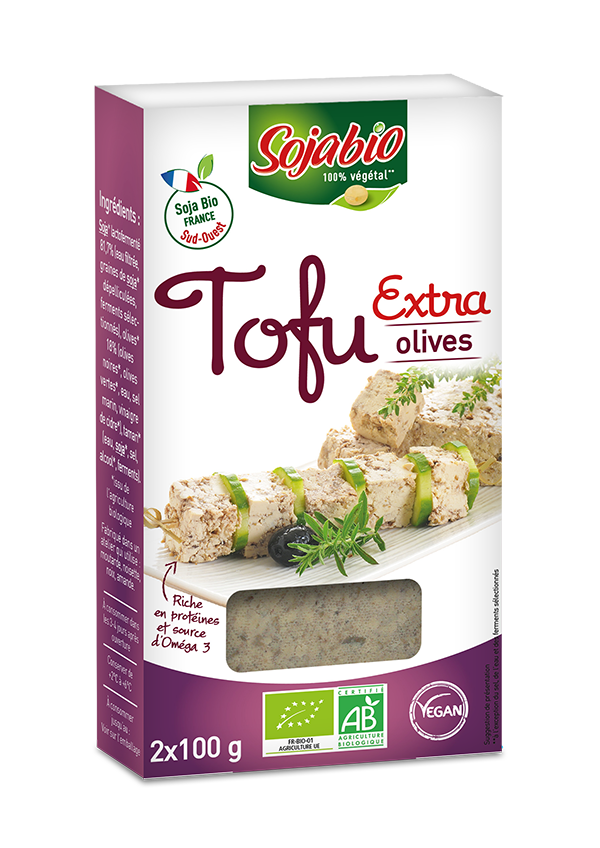 Our lactofermented tofu is tasty, it offers a texture very close to that of feta. Here simply mixed with pieces of black & green olives, its taste refers to all the culinary traditions of the Mediterranean.
It can be used as a cheese, in salads, pan-fried in olive oil, with pasta or in sandwiches.
Lactofermented soy* (filtered water, dehulled soybeans* 35.5%, selected ferments), olives* 18.3% (green olives*, black olives*, water, sea salt, cider vinegar*), tamari* ( water, soy*, salt, alcohol*)
*from organic farming
Allergens: made in a facility using that uses mustard, walnuts, hazelnuts, almonds.
Déclaration Nutritionnelle pour 100g

Acides gras monoinsaturés

Acides gras polyinsaturés
Net Weight : 2 x 100 g / Fresh / UBD : 60 days